---
Membership Information
---
Questions we are often asked:
Each step of membership is taken in prayer and dialogue between the candidate, the community and the formation personnel. Since we are not cloistered, home visits are arranged according to individual need. Our habit consists in simple white dress with veil and a Eucharistic emblem. Perpetually professed sisters wear a wedding band on their ring finger.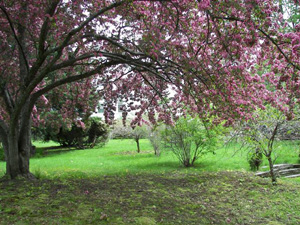 The path to membership as a sister is the following: Getting to Know one another. A visit can be arranged for a few days. This live-in situation will give you the opportunity to experience our life, ask further questions and inquire about the Formation program. If you feel you have the qualifications listed below, please consider prayerfully whether the Lord may be calling you to dedicate your life to the Eucharist as a Servant of the Blessed Sacrament.



Qualifications:
Attraction to the Eucharist and to a life of prayer
Personal maturity
Attraction for group living
Good mental and physical health
Between the ages of 20-45. If the Eucharist is the center of your life, we are waiting for YOU!!! Contact the vocation director at the above address.


---